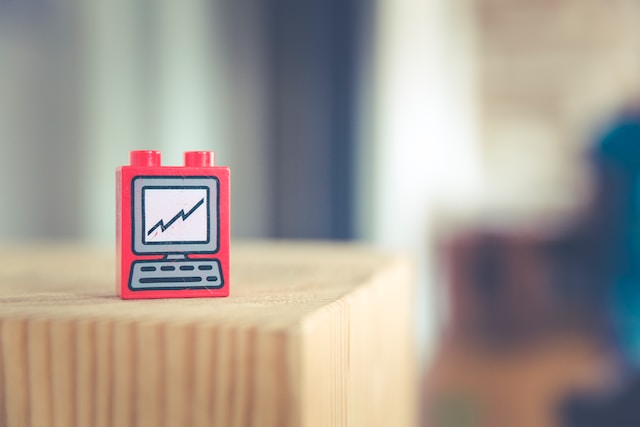 Image by: Markus Spiske – Unsplash
The crypto market finally sees some green during today's trading session, with Bitcoin price rising above $27,000 for the first time since late August. Much like back then, the cryptocurrency is at a crossroads, but bulls should remain cautious, new data shows.
As of this writing, Bitcoin price is trading at $27,200, with a gain of 3% in the last 24 hours. In the previous week, the cryptocurrency recorded a 9% gain, while the rest of the top 10 by market capitalization showed similar price movements but lagged behind BTC.
BTCUSDT on Tradingview
BTC price with small gains on the daily chart. Source:
Bitcoin price fractal spells doom for bulls
Pseudonymous trader Rekt Capital has been closely monitoring a Bitcoin price fractal and is predicting a retest below $20,000 for the cryptocurrency. The organization believes that BTC has formed a double top price pattern.
This technical indicator predicts downward pressure on Bitcoin price. However, the increase in selling pressure seen in the chart may take some time to gain strength.
RektCapital on X
The BTC price fractal predicts problems for the current small rally. Source:
If the above Bitcoin fractal is correct and the cryptocurrency completes the double top, there is a high probability of a short recovery rally. In this scenario, BTC price could continue its current trajectory and reach the $28,500-$29,000 levels before falling to the critical support level.
The fractal could be invalidated if bulls manage to push the price of Bitcoin above $31,000 and to yearly highs, Rekt Capital believes. Other long-term bullish scenarios included a weekly close above resistance around $29,000 and maintaining $19,000 as support in case of further downside.
No liquidity, no BTC rally
Additional data from crypto analytics firm TheKingFisher suggests that the current Bitcoin price rally may be losing momentum. As the chart below shows, upside liquidity is limited for the current price movement.
TheKingFisher on X
BTC price liquidation levels indicate a possible reversal. Source:
On the contrary, large liquidity pools are sitting on the downside waiting for large BTC traders to push prices to this level. In the short term, $26,700 is potentially critical support if selling pressure increases.
Cover image from Unsplash, chart from Tradingview
Learn Crypto Trading, Yield Farms, Income strategies and more at CrytoAnswers
https://nov.link/cryptoanswers