Liberty Media has challenged FIA President Mohammed Ben Sulayem over his comments on the reported $20 billion bid to buy the American company from the sport, saying he was handling things in an "unacceptable way".
Last week, reports surfaced of a $20 billion bid by the Saudi Arabia Public Investment Fund (PIF) for F1. Sulayem has since responded to the reports in a series of Twitter posts. He wrote:
"As the guardian of motorsport, the FIA, as a not-for-profit organisation, is wary of the allegedly inflated $20 billion price tag being imposed on Formula One.
"Any prospective buyer is advised to use common sense, consider the greater good of the sport and come up with a clear, sustainable plan – not just big bucks.
"It is our duty to assess what the future impact will be for promoters in terms of increased hosting fees and other commercial costs, as well as any adverse impact this may have on fans."
Liberty Media's legal team has written a rather scathing letter to the FIA. According to Sky News, the letter stated that Sulayem had "exceeded the limits of the FIA's remit".
Scroll to Next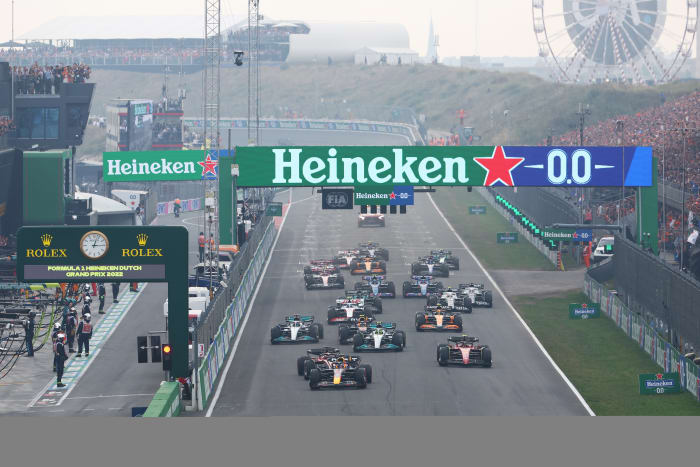 The legal heads of F1 and its owner Liberty Media responded to Ben Sulayem's tweets by sending a letter to the FIA, excerpts of which were published by Sky News, saying his comments were "exaggerated".[ped] the limits of the FIA's remit". The letter continues:
"Commenting on the value of a public company, particularly claiming or implying possession of inside information, carries the risk of causing significant harm to that company's shareholders and investors, not to mention potentially exposing it to serious regulatory consequences.
"To the extent that these comments damage the value of Liberty Media Corporation, the FIA ​​may be held liable as a result.
"The commercial rights of F1, separated from the regulatory side of the sport by a 100-year lease, were purchased by Liberty Media in 2017 for $4.4 billion.
The legal team added:
"Formula 1 has the exclusive right to exploit the commercial rights to the FIA ​​Formula 1 World Championship. In addition, the FIA ​​​​has made an unequivocal commitment that it will do nothing to interfere with the ownership, management and/or exploitation of these rights.
"We believe that these comments, made through the official FIA President's social media account, constitute an unacceptable interference with those rights.
"The circumstances in which the FIA ​​would play a role in a change of control of the F1 group are very limited.
"Any suggestion or implication to the contrary, or that prospective buyers of the F1 business need to consult with the FIA, is incorrect."