F1 News: Mark Webber lashes out at drivers who claim they've given up a lot for the sport – 'Absolute load of bull***t' – F1 briefings
Former F1 driver Mark Webber has hit back at drivers who claim they've given up a lot for the sport, saying it was an "absolute load of bull***t".
Many drivers make the decision to move to Europe to support their F1 career as that is where many of the teams are located. There is also the question of the cost of getting into the sport and the hours that they must put in when they are young.
Webber moved to Europe from Australia, as did Daniel Ricciardo and Oscar Piastri. During an appearance on the Performance Hackers podcast, Webber said that drivers who feel all of this is a liability "get behind the foot." He explained:
Scroll to Next
"Let's not beat around the bush, you're being rewarded a handsome sum of money for doing a very, very phenomenal job. And that's not a burden.
"I never talked about sacrifices. People talk about sacrifices and 'I gave up a lot', I think that's absolute bullshit.
"Because if you want something enough and you know these young drivers have come from Australia and [they say] 'I have all these victims'. Well, they aren't. If it's already a sacrifice, then I think you're on the back foot.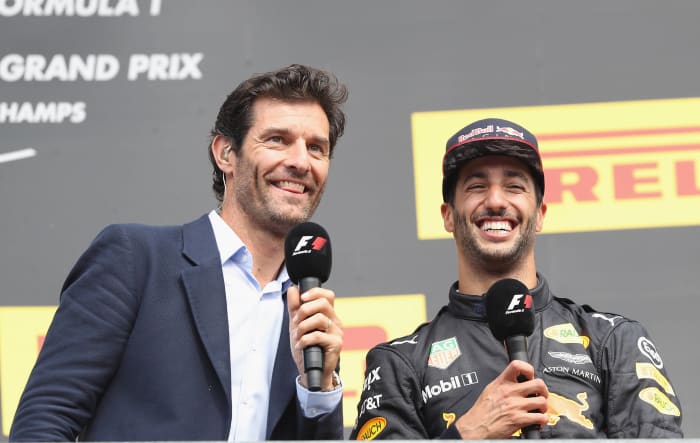 Webber went on to explain his positive attitude towards competition in sports. He added:
"Everything is upside down for me when it comes to showing yourself, working with the best people and bringing out the best in yourself. Also for the last three years of my career I was on a one year contract because I was about to be replaced.
"[That lit a] Fire right behind me to keep delivering and to say, "Well I'm renewed as I bring value to this operation, I bring value to myself and the people around me, my team and I'm proud to as I am carry on.'
"My first contract in Formula 1 was for two races, can you believe that? It's been three weeks. Really brutal, but I had no cards at the table. It was like this. So what should I do, spill milk or stand up?"
Webber is now Oscar Piastri's manager, entering his rookie season with McLaren, replacing fellow Australian Daniel Ricciardo.