This article contains referral links. Learn more.
In the collective memory, DeFi or decentralized finance represents one of the most resonant trends in the cryptocurrency space.
After the "Defi mania" that peaked between 2020 and 2021, there were many voices in the industry calling an end to the golden age of these platforms.
However, recent signs suggest that DeFifar from having died and without the desire to be forgotten, could be on the eve of a rebirth.
Interest in DeFi has not gone away
If we go to the Google Trends tool, which allows us to see the progress of a specific search term over time, this is obvious Mass interest in DeFi waned after its peak. As can be seen in the image below, Google searches for the term "DeFi" are at 2019 levels, a far cry from their all-time high reached at the end of 2021.
Over time, search for the term "DeFi" on Google. Source: Trends.google.com
However, this decline in attention from the general public is not an indication of a cessation of activity or innovation in the industry.
An example that DeFi is still alive is his growing virtual communities. Specialized Telegram groups, for example "Seed Latam" or "DeFi for Beginners", are proof that the cultists of decentralized finance remain active and these platforms continue to attract new followers.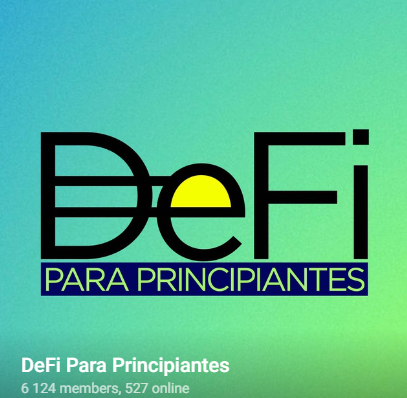 Cover of the Telegram group "DeFi for Beginners" with more than 6,000 members. Source: DeFi for Beginners – Telegram
Additionally, many DeFi influencers have remained active throughout the crypto winter, without aligning their publications with new trends, but perhaps evolving their content.
One of them, who uses the pseudonym Paul Ironforce, wrote on his social network account X in May 2023 that For many, the way they work – and therefore the distribution – has changedincluding:
"I personally believe that a cycle has come full circle since the Terra crash as a historical marker for everything that has happened since 2019. A cycle characterized by innocence, excess, creativity and a certain narrative openness driven by popularizers (myself included)." That DeFi has died. And it also died in me as a way of functioning. It made me more critical and disbelieving. I no longer spend as much time keeping an eye on the things that some genius invents and forces us to chase after his genius. Now I demand that you first prove it in time. Now liquidity stays at home and doesn't run like crazy to increase TVLs that are used to attract rich people in fundraising rounds. "I no longer carry a series of governance tokens that have proven to be bait for the deluded while hiding the opportunity for treason."
Paul Ironforce, influencer and spreader of decentralized finance
If development is focused on satisfying user demand, this should show a more robust DeFi ecosystem with sustainable products and returns over time.
DeFi is a resilient ecosystem in times of crypto winter
Although many thought the DeFi bubble had burst, the reality is this Strong capital always flowed into these platforms.
The chart below, taken from the statistics platform DefiLlama, shows that while the value deposited (TVL) is far from its all-time high reached in November 2021, it is still of significant magnitude ($37.8 billion).


Value deposited over time on decentralized finance platforms. Source: DefiLlama.
During the so-called "crypto winter" Several DeFi protocols continued to operate in secret, developing new products and improving existing ones. The evidence for this is varied and can be seen in numerous reports and analyzes published in CriptoNoticias.
For example, during the recent edition of the Ethereum conference in Argentina, this information portal had the opportunity to interview developers of the Beefy Finance platform created by Argentines. They said they have continued to add features and expand into various cryptocurrency networks since launching in 2020. The bear market was not an obstacle to further growth, providing services and making profits.
Aside from that, DeFi platforms have been able to adapt to new narratives. For example, with the introduction of Merge in Ethereum (which marked the end of mining), there was significant growth in decentralized liquid staking protocols. By March 2020, they had become the "Kings of DeFi" and dominated the industry.
And the most experienced DeFi protocols, including Aave or MakerDAO, while remaining focused on the mission with which they were launched, are constantly improving their development or incentive system to stay at the forefront.
DeFi is traditional finance on autopilot
One of the value propositions of DeFi is Ability to replicate and in many cases improve upon traditional financial servicesand put them in "autopilot" mode.
This is the case, for example, with decentralized loans and the generation of interest through cryptocurrencies (stable or volatile), similar to the investment products that already exist in the traditional system.
Carrying out these operations through DeFi platforms reduces or eliminates the need for intermediariesthanks to smart contracts that guarantee the automatic execution of agreements.
Aside from that, DeFi platforms are accessible to anyone with an internet connection and a cryptocurrency wallet, eliminating geographical and bureaucratic barriers. This means that people in regions without sufficient access to banking services can participate in the global economy by taking out loans or receiving interest on their savings.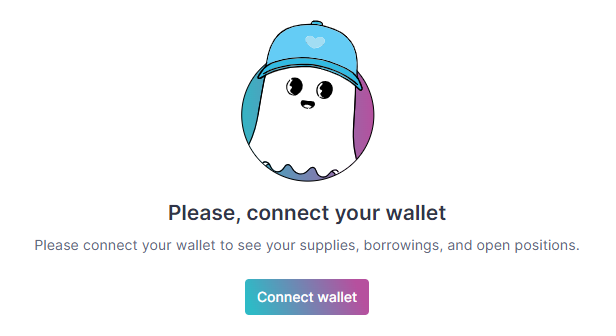 The only requirements to use a DeFi protocol are: internet connection, cryptocurrencies and a wallet. Source: Aave.
By tokenizing certain financial instruments (described later in this text), someone could access financial services that are not available in their country without obstacles.
Even people who do not meet the minimum age to access a bank investment account or a stock broker can easily operate in a DeFi protocol.
With a bull run looming, DeFi is an investment opportunity
Given the forecast of a BTC-led bullish cycle in the 2024-2025 biennium (and taking into account that the industry has quietly evolved during the "crypto winter"), DeFi will most likely experience a powerful resurgence.
New narratives are already emerging that will permeate the DeFi world in the coming months. This includes, as CriptoNoticias detailed a few weeks ago, the tokenization of real-world assets (RWA). These include, among other things, representations of traditional financial instruments such as government or corporate bonds, real estate, stocks, ETFs, etc. on cryptocurrency networks.
In addition, integrations between centralized and decentralized financing are increasingly being observed. For example, exchanges like Binance offer the ability to invest in DeFi protocols from their platforms, making operations easier. Even if this adds intermediaries, this will be a factor that will favor the mass adoption of these types of tools.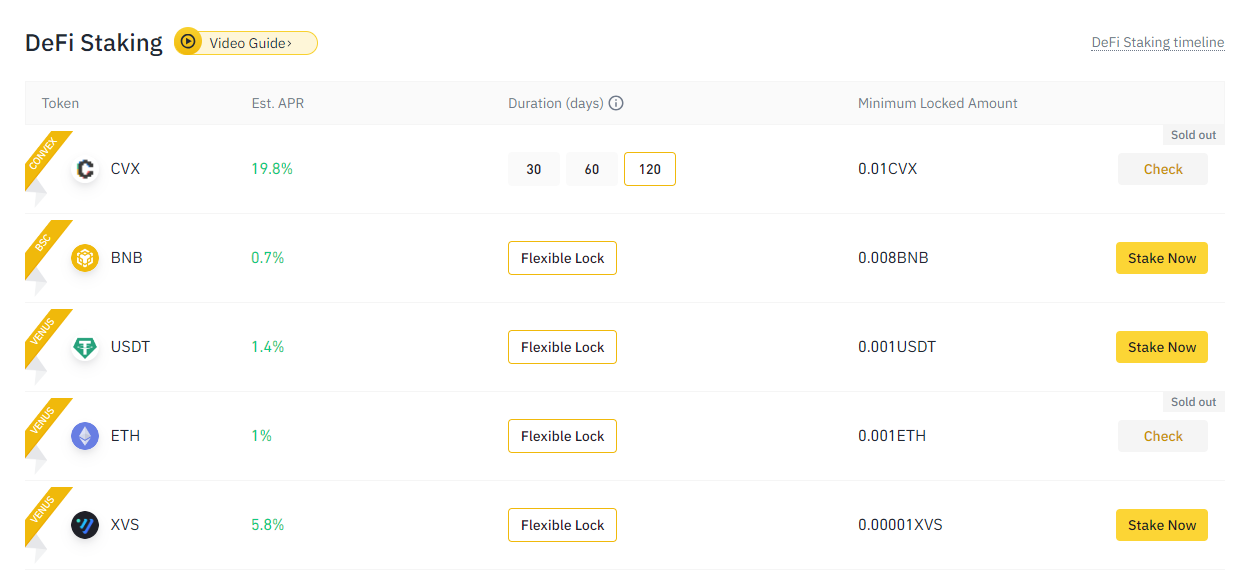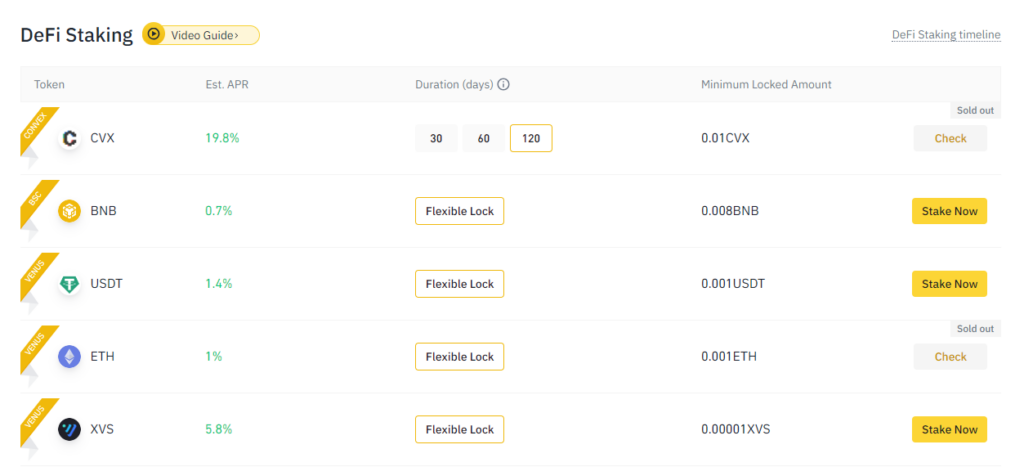 From Binance you can invest in DeFi protocols – Source: Binance.
These examples make it clear that The resurgence of DeFi will have a good basis to expand and become a trend again.
For those looking for investment opportunities, this DeFi renaissance offers several alternatives. One of them is Purchase native tokens of decentralized protocols. More cautious and less risky investors may be interested in tokens from platforms with recognized track records that have survived one or more crypto winters. For example, the governance tokens from MakerDAO (MKR), Aave (AAVE), Uniswap (UNI), 1inch (1INCH) or PancakeSwap (CAKE), which are currently far from their all-time high prices, fulfill this property. as seen in the following TradingView chart for one of these tokens: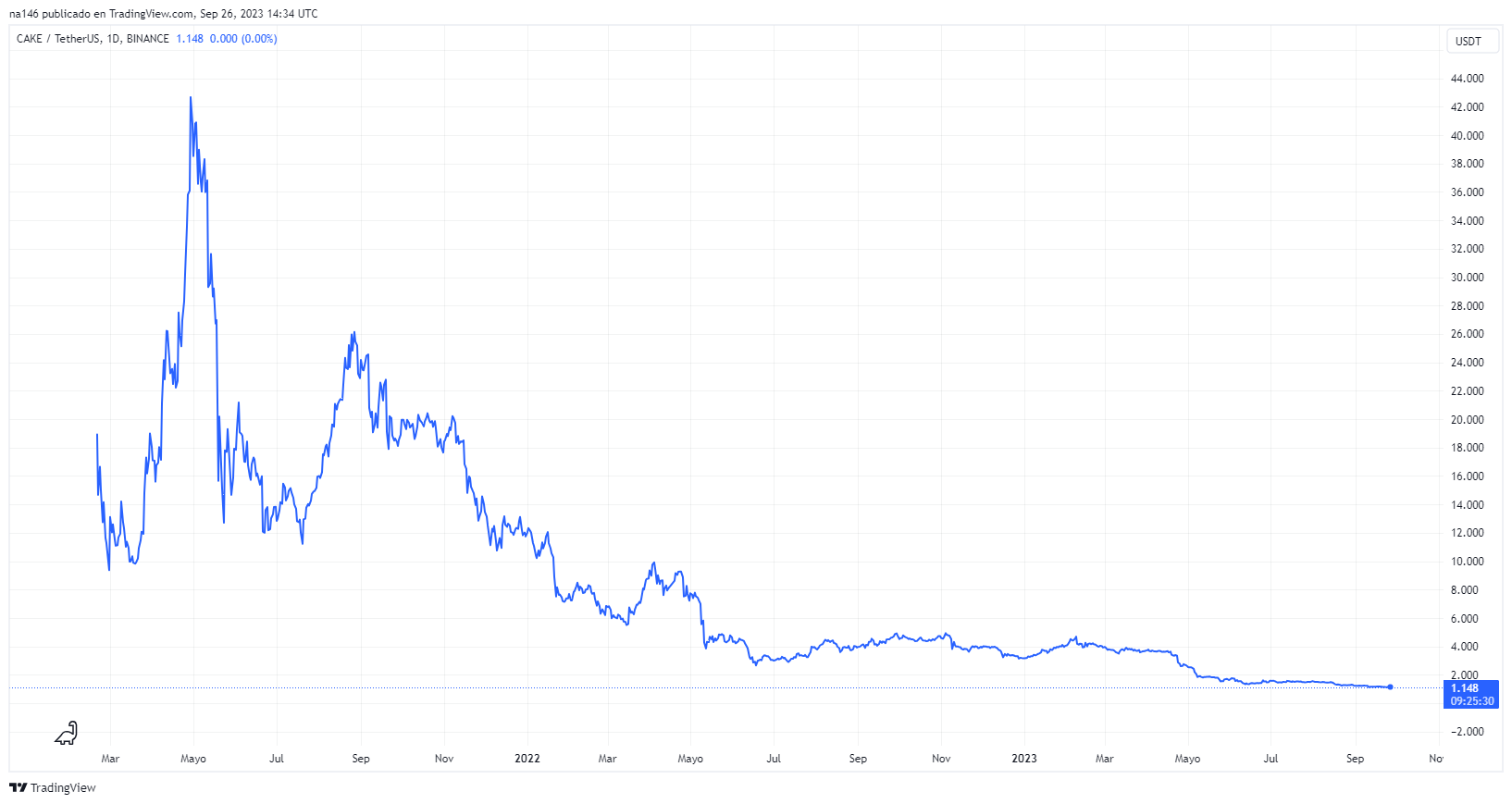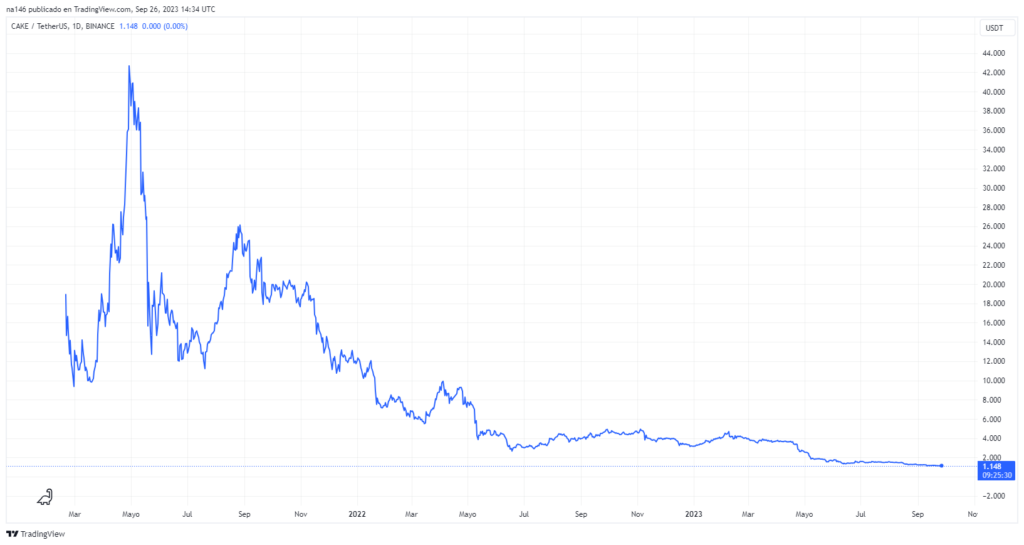 CAKE price on Binance exchange over time: Source: TradingView.
It is possible that the returns on these tokens will not reach "astronomical" levels, as might be the case with new tokens launched on the market. However, it is certainly a safer investment due to the recognized track record of the issuing companies or organizations. This must be considered New launches tend to have a higher chance of failure, resulting in losses for investors..
It can also be a good idea to invest in the native cryptocurrencies of the networks where these DeFi platforms are and will be developed. Ethereum takes the top spot without a doubt Due to its history, its market capitalization and the emergence of numerous scalability solutions (e.g. rollups), which also require the Ether currency (ETH) to pay commissions. The renaissance of DeFi may result in ETH – which is not currently experiencing its best moment in terms of trading – gaining new momentum. On August 30, CriptoNoticias published a report analyzing the medium and long-term potential of the ETH cryptocurrency.
You can also use the services of these platforms such as: B. Yield farming, loans, etc. This option could be particularly interesting for those who want to take their first steps in the decentralized financial ecosystem. CriptoNoticias has prepared tutorials in this regard that can be used as an introductory guide.
DeFi, an industry determined to endure
At the intersection of technology and finance, DeFi reflects the desire to reinvent and democratize the economic world. Its quiet evolution during periods of apparent calm, such as the recent "crypto winter," underscores the determination and resilience of this ecosystem.
DeFi not only promises innovative solutions; They are a testament to the adaptability and further development of the financial sector in an increasingly digitalized world.. As the lines between traditional and decentralized finance continue to blur, a horizon of opportunity lies ahead.
In this context, the question is not whether DeFi will re-emerge, but rather how and to what extent it will continue to expand. And from an investor perspective: How can you make the most of this expansion?.
clarification: This text does not constitute an investment recommendation in a cryptocurrency or token. Each investor must conduct their own research.
Learn Crypto Trading, Yield Farms, Income strategies and more at CrytoAnswers
https://nov.link/cryptoanswers